Spicy Italian
ORIGINAL COARSE GRIND
Sausage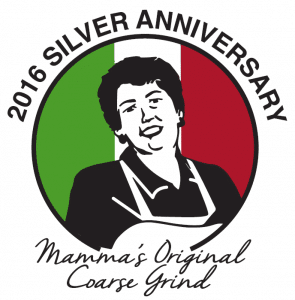 Silver Anniversary Commemoratively Re-Released!
Rustic original and truly authentic coarser grind that bursts with flavor and texture in every meaty bite of lean ground pork shoulders mixed with our block of natural spices.
Serve hot in a crusty roll smothered with marinara sauce and topped with melted provolone – or find your own creative recipe.
(5.5 kg case of 36 sausages separated into 2 equal-weight trays)
NO FILLERS, NO BINDERS, NO PRESERVATIVES, GLUTEN-FREE