The transition from professional CFL football players turned sausage makers is a vision that began in 1991 and was realized by your loyalty and support. We appreciate knowing our customers and helping our community. Our business continues to centre on our passion for great food and our famous Italian artisan sausage.
This is our heritage and we're proud to serve you.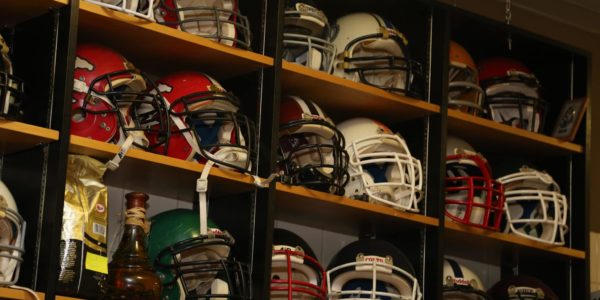 Specialty
Sandwiches
• ITALIAN COLD • ITALIAN HOT • DELI CLASSICS •
…people lined-up patiently while we made their fresh sausage orders, then one day Mamma said,
"Tony, we should feed them while they wait…"
Mouthwatering sandwich & deli options: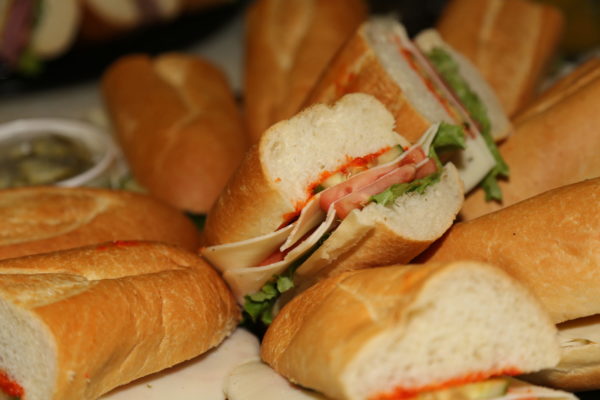 Authentic
Hot Dishes
HOMEMADE FAMILY RECIPIES
"If you don't love your own food when you make it then nobody else will either…"
 – MAMMA –
(and she's right)
Soulful recipes straight from the heart of old Italy, handmade here daily by Mamma Aurora
Grab a homemade HEAT N' EAT tray of lasagna, canneloni, or  stuffed peppers…
Our oven-friendly convenience containers serve 2!
"Dinner is ready… a 'mangia!"

Wholesale
Sausage
ITALIAN-STYLE ARTISAN MEAT
ALL-NATURAL and GLUTEN-FREE*
always made without fillers, binders, or preservatives
SAUSAGE – MEATBALLS – BURGERS – SPECIALTY PRODUCTS
With selections of pork, chicken, turkey, beef, lamb, bison, even elk – we offer more flavour choices than an ice cream stand
*while almost all of our sausages, burgers, and specialty items are gluten-free, Mamma's meatballs are the exception and are very clearly marked.
We do have gluten-free meatball alternatives available for bulk purchase.

Calgary
Catering
Wholesome Italian favourites
LUNCH- EVENTS- CORPORATE
Delicious catering options to feed your friends, family or coworkers with catering from our deli!
Catering in Calgary
You may know us for our our Italian Sausages and Classic Italian Sandwiches… but did you know that we also provide catering in Calgary?
Spolumbo's is pleased to offer a delicious variety of options to cater any event or setting! From catering events to corporate functions, a team lunch or even just a family gathering – we are sure to have something that suits your taste buds and budget! Our team is dedicated and experienced, their goal is to ensure your catering experience with us is one to remember! Whether you need us to take the lead or just provide amazing food for your guests, we have flexible options to suit your needs.
Please contact us to inquire about our catering in Calgary. If you know what you want, just place an order online!
A variety of delicious catering options:
Classic Italian Hot & Cold Sandwiches
Market Fresh Deli Trays
Hot Specialty Entrees
Refreshing Salads & Hearty Soups
Tasty Desserts