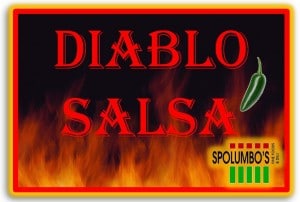 Feelin' HOT, HOT, HOT!
With a name like Diablo you expect wicked heat but don't be fooled – these devils are surprisingly well-behaved.
Yes this IS the hottest in our stable but as quickly as Diablo satisfies you with spice, it soon comfortably fades restoring the calm in your palette and leaves you ready for the next tantalizing bite.
Diablo Salsa sausage is made with a profile that is similar to our CHORIZO, but with actual SALSA added right into the meat mixture.
(5.5 kg case of 36 sausages separated into 2 equal-weight trays)
People who chose DIABLO SALSA SAUSAGES are often also interested in