Spolumbo's
West Springs
#100, 917 85 St SW, Calgary, AB
Spolumbo's West Springs is a collaboration with our city's local-est grocery chain, the  Calgary Co-op. You will find our kiosk in the front corner as soon as you walk into the grocery store's 85 St SW location. There is also a separate outside entrance providing a convenient option for quick access.
This fresh new location features all the best Spolumbo's menu items, including daily specials and even take home meals! We have a chef on-site who maintains our extensive menu of amazing options. Come and stop by today to enjoy a homestyle meal at a great value.
We're open daily from 10am to 8pm.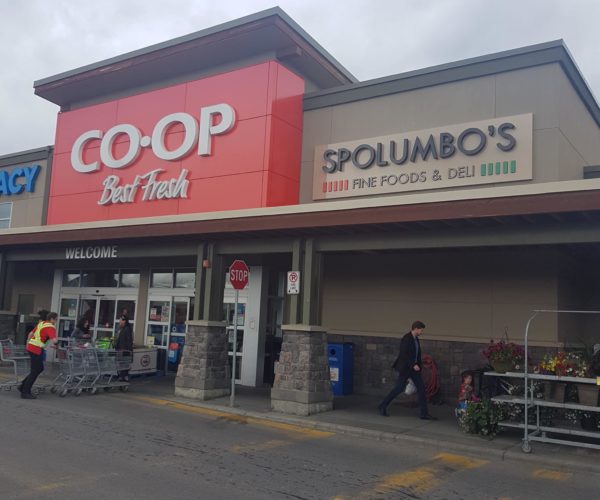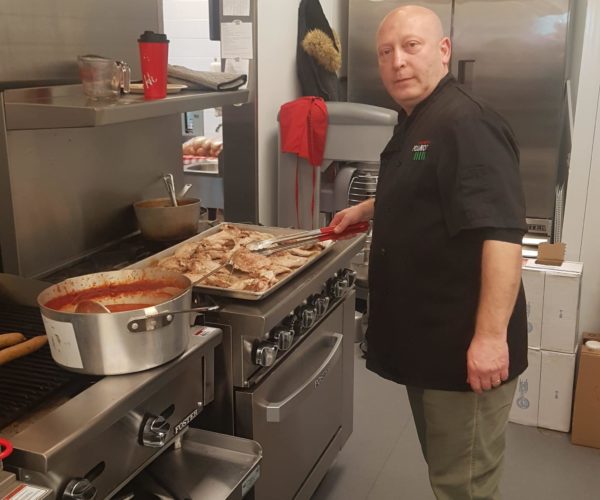 Hot Selections and Daily Specials
We're proud to offer a wide range of fresh and hot daily meal creations, including our famous Spolumbo's Sausage! Everything is prepared by our in-house chef. Stop by for lunch and try one of our daily specials, we offer something new every day of the week! You can find a range of delicious items such as:
Pizza by the Slice; topped with the best ingredients
Our New Risotto Pucks; filled with mushrooms and cheese
Daily Vegetable Feature; broccoli, carrots, spinach and more
Pork and Chicken Cutlets; these are always tender and juicy
Spaghetti and Meatballs: featuring our homemade sauce
Student Lunch Combos; great value options to fuel your day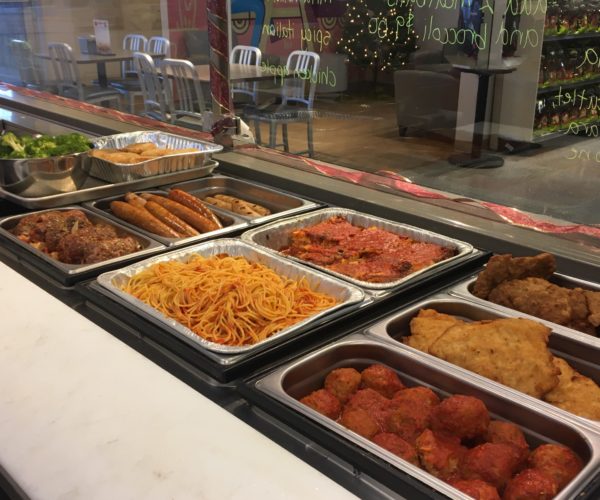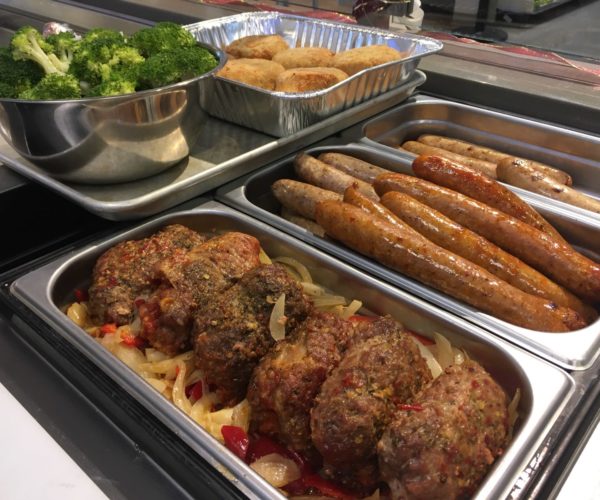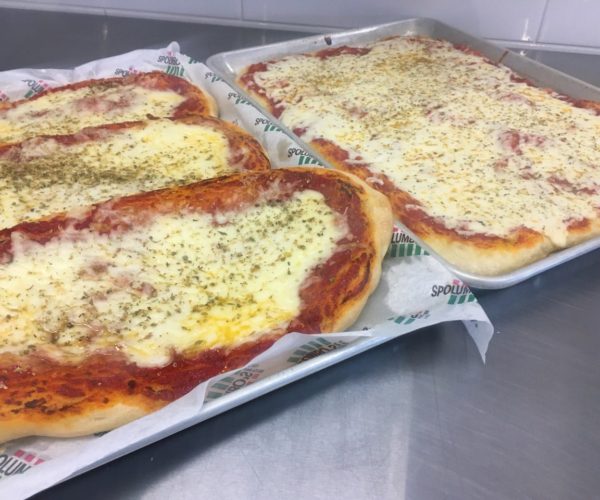 Are you craving a Spolumbo's Special? In addition to our hot selections, you can find a range of our classic Spolumbo's Deli Sandwhiches! We also have healthy offerings like salads. Try our delicious and refreshing Pesto Pasta Salad or our keto-friendly Chicken Salad. These are great options for you to pick-up and go on those busy days.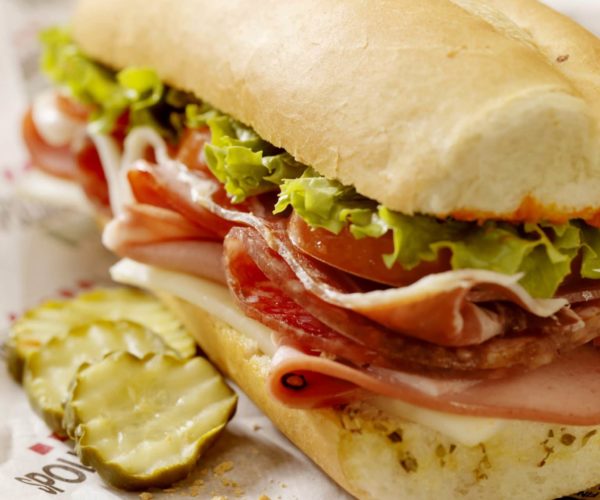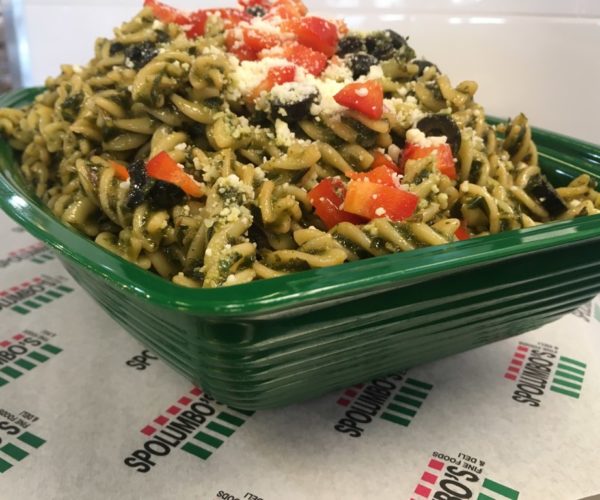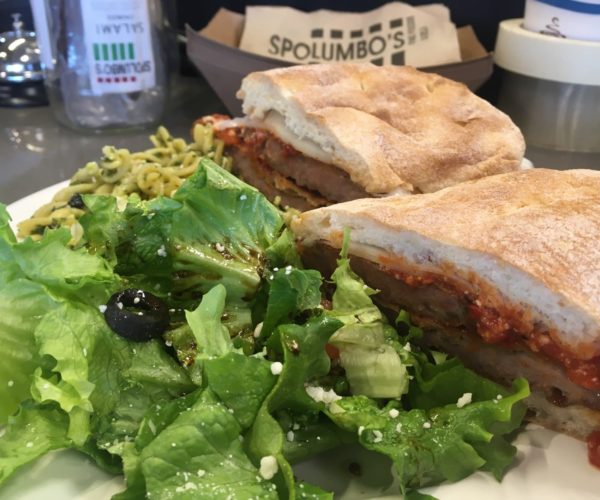 Need to grab a quick and delicious dinner on your way home? Take advantage of our convenient HEAT n' EAT meals from Mamma Aurora's creative kitchen. Bring home classic Spolumbo's tastes for your family to enjoy.
Canneloni and Crepe Layered Lasagna
Meatballs in Sauce
Generous Chicken-Stuffed Red Peppers
These are all packed and ready to go in convenient oven and microwave friendly trays. All you need to do is heat them up and they are ready to enjoy. Stop by Spolumbo's at West Springs Co-Op and pick one up today!